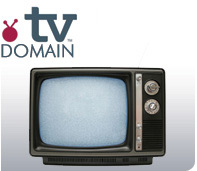 Verisign is still trying to promote .tv in every way. These last 3 months we experienced dropping premium renewal policy and replaced by one time premium reg fee policy. We also experienced a goldrush period of some hours where users could register great .tv's for a normal reg fee. That resulted having a massive blowout sale for hundreds keyword and geo domains  to lucky "owners". Next move from Verisign was to start a premium .tv auction with sedo with some great domains like japan.tv, jp.tv, business.tv, learn.tv, job.tv, jobs.tv, learn.tv etc. This auction resulted with 800K in sales making a positive impact to domaining market.
As it seems Verisign doesn't stop there, maybe trying to gain ground from all these lost years with premium renewal prices, I ve read some hours ago at NamePros .tv subforum that they are running a special promotion letting non premium .tv reg fee for half of the original reg fee(which was about $20-$35) depending on registrar.
This offer will last for the following 3 months at least.
For example current .tv reg fees are: