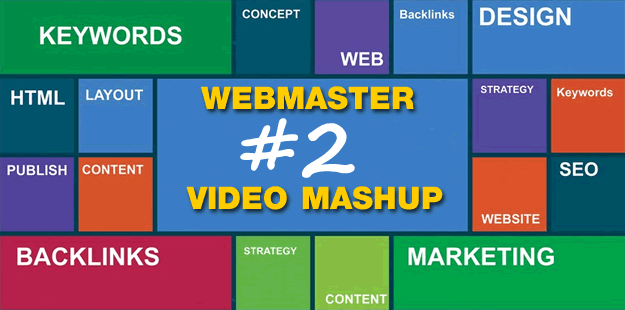 This month Webmasters Video Mashup is about links, backlinks and how to avoid being flagged as a spammer or as a webmaster with lower quality content sites.
Linking 2 websites of mine, does this break Google's quality Guidelines?
Matt was asked about linking two websites together belonging to the same webmaster and covering same niche. As we all know 2 years ago Google rolled out the "Panda" algorithm update which focused in de-indexing or getting banned websites that were part of spammy content farms that one linked another in a effort to trick Google serp's. Panda update was a huge one and as a result many websites disappeared from G's serp's loosing almost all of their traffic.
In this video Matt explains why two websites that belong to the same niche and webmaster won't be flagged as spam if they have good quality and content and they don't belong to a wider ring network of websites.
What happens if my site is linked from a site that was caught selling links?
If a site linking to mine gets caught selling links, what happens to my site?
In this video Matt explains the relationship between a website that is selling links due of its high PR and how other websites that have backlinks there get affected if that website is penalized by Google.
So, lets say you have your website featured in a website with a PR of 6 and that website receives a penalty for Google for selling links. Penalized websites looses about 40-50% of its PR so it goes down to PR3 while your website and every other that had a backlink there looses all the PR juice coming from that website. Apart from that your website won't get any other consequences for having backlinks in a penalized website.
Does the fact that my webhost has a lot of spammy clients affect my site rankings?
If my web host has a lot of spammy clients, will that influence my site's ranking?
We all heard once that sharing the same host and IP with other sites may affect our site's seo performance.
Matt answers a question that is even more specific to this subject where a viewer wants to know if his website is affected with bad site rankings when using a webhosting service that is also home to spammy looking sites.
Matt says that they usually don't flag sites by their IP's meaning so if your webhost hosts a number of spammy sites and you are also using the same IP address you should be ok.
On the other hand you should do your own research about your webhost(for ex. free hosts) and find out if the vast majority of the sites they host belong to the spam category because if thats the case then there its very possible that your site will get affected by Google penalties too.