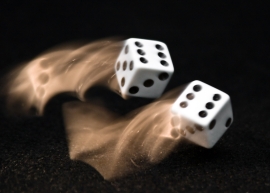 It seems like some domain brokers are now trying to sell online properties aka websites as well. They are probably following a trend where domainers get more and more into buying websites instead of domains and reselling them for a profit. Since I ve been there myself I thought its time to write down a short analysis of a website I got interested in buying hoping that it will help you making the right choices when trying to walk the same path.
These last few months I m receiving a newsletter by Latonas with website he puts up for sale, I have to admit that sometimes I feel surprised by the revenue some of those website claim to have because being a mini developer myself I know how to estimate a domain and a website that comes along with it and how hard is to make money through adsense if you dont have any type in traffic.
After spotting a website I was interested for I went and researched a bit deeper about it; CancerInsuranceInfo.com.
Latona claims the following stats in his broker page:
– Approximate Annual Revenue $6,181
– Page Views Per Month 12,867
– Uniques Per month 5,776
I also noted that the time that Latona listed this website it a had a PR of 1 and Alexa rank of 23,322,093 while yahoo links where around 37(all this data has been taken from latona listing page). Anyone that is involved with domains can understand that these numbers dont justify annual revenue of $6K for a website build on a non type in domain so I had to seek more info about this listing and so I did.
Currently domain and website has a PR of 3 while Alexa global rank has been upgraded to 2,410,483 and yahoo links multiplied to 634 making a huge progress from the time this website was 1st listed by Latonas.
After seeing this upgrade I wondered why did it happen since its difficult to get these results in such a short period of time, thats why I run a report for yahoo links for CancerInsuranceInfo.com and saw that yahoo logged tens of backlinks coming from article directories(the ones that Google phased out in the last giant update called Panda update) and other websites like this one that are hosted under the same server as CancerInsuranceInfo.com having the same whois details as well which makes me think that owner is developing a ring of website to backlink one with the other(something that is not neccesserily bad but its loved by Google as well).
Until now I see a website that doesn't have enough reliable data to support its price and traffic so I have to search further in order to find more about it and so I did:
After trying an exact google search for CancerInsuranceInfo.com I found a flippa listing for the same website by Latonas and below you can read stats provided by Flippa:
– Page Views Per Month     3,106
– Uniques Per Month     703
– Gross Revenue (avg per month)     $506
– Net Profit (avg per month)     $506
Flippa auction ended unsold with 7 bids, highest for $750.
If you follow the same steps for any website you are interested in buying I m sure you will eliminate many of them because they cant justify their numbers. Of course research can get a lot deeper and compliacted if you wish I just tried to show the way to start and you can enrich it using your experience and personal taste.
Below I m listing some interesting tools for researching domains and websites:
– FlippingEthics.com analyzes in bulk flippa domain listings keeping an archive for any sales that happen over there.
– Market Samurai(30 day trial period) this is a universal tool for both developing and buying domains or websites. It shows you which keywords pay the best, it analyses given urls and lets know any backlionks they have, PR, Alexa Rank. It also shows in what position a website ranks for a given keyword, a really useful tool that saved my ass repeatedly.
– Traffic Travis(Free or $1 for 7day trial) which similar to Market Samurai, I suggest you try them both and buy the one you like best. I bought them both and compare their reports to get a better estimate