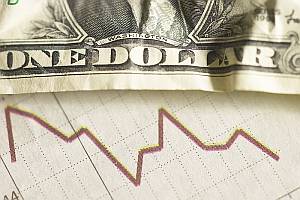 Domaining is all about ROI and timing.
If you want to make a good ROI you need to find a domain you feel it worths more than it currently listed for and the resell it.
In order to make this search easier and more efficient many of us use various backorder or droplist tools either online or offline and I m no exception to this rule.
Since I believe in sharing knowledge, kind of karma thing I have, I m going to post below how I used a high end online domain research and investment tool for searching domains that were dropping or auctioned.

I knew about Domain Stryker long time ago when I saw an advert on NamePros domain forum, while I got interested after my first visit to their website I felt that their monthly payments fees were too high for my taste so I wasn't interested any further.
Even thought their service was too expensive for me I did subscribed to their newsletter just to receive any future updates and as a result I managed to find out about some promo's they were running. One of them was the promo of 7 day trial subcription for just $1. Being already interested in their service I signed up and immediately started using their backend. It took me only 15 minutes to get used with backend interface so I started browsing domain lists from GoDaddy, Namejet and Snapnames.
After 2-3 days using their data I ended up registering 3 domains from which one of them was a GoDaddy expired domain that I got for $10. That domain got my attention because its related to my Joomla development background and I thought it would be a great domain for creating a related website or just reselling.
I initially parked this domain with Sedo but after one day I changed dns to resolve on my own nameservers, in just one week I got an email asking for my bin price. I m sure buyer typed in domain just after I "bought" it and run a whois in order to find out more about it.
After 3-4 days of email exchange, time difference can make things a bit slower, we agreed selling it for $800 using paypal and mutual good faith.
Just after money were transfered to my account I pushed domain in his GoDaddy account and closed deal that made me 80x roi of my initial investment.

Good news are that Domain Stryker now offers these domain lists for free daily in their website with some days delay compared to domain lists for paid members. That means if you want to have fresh domain lists available before they are published in public view you must buy a monthly subscription like I did.
More good news are that Domain Stryker is running another promotion offering a monthly subscription for $29.99, taste them and you ll see that there are many great domains out here expiring or in auction, grab your own and make your own roi in just a few days or weeks.