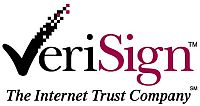 Verisign has recently, from March 18 2010, changed its pricing policy for the so called premium domains.
Biggest change of them all is that they totally removed high in price renewals and instead they tagged each premium domain for an one time premium registration fee and each upcoming renewal will be rated as normal .tv reg fee based on registrar policy(see here current .tv domain renewal and registration fees for the most famous registrars).
Another big change was that domains can be registered in a wide variety of registars removing old policy which allowed use to keep premium .tv domains only under Enom for life.