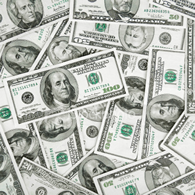 It doesn't matter if you are using adsense for years or you just launched your first adsense banner, you all know that Google pays less and less for each click that is made through our websites each month that passes by.
You should also know that when it comes to monetize your websites diversity is very important so that you don't become too dependent to Adsense therefore loose all your income if one day adsense bans you from their network. You should always practice and try to find alternative ways of making money other than Adsense.
For example you can put up some banners that are linked directly to advertisers or insert affiliate links in your articles or even write up useful posts with any leads available on your niche, all of these to work must be revelant to your website content so that your visitors don't confuse themselves and walk away from your website in a matter of seconds increasing your overall bounce rate.
In this article I m going to introduce 10 alternative solutions to Adsense that can help you find more ways to make money from your blog or website.
Each presentation has the same structure so you can compare proposed solutions more easily, each of these alternative to adsense solutions have been personally tasted by registering and using them on various websites of mine so feel confident that this article is as unique and as useful as it can get to all of you.