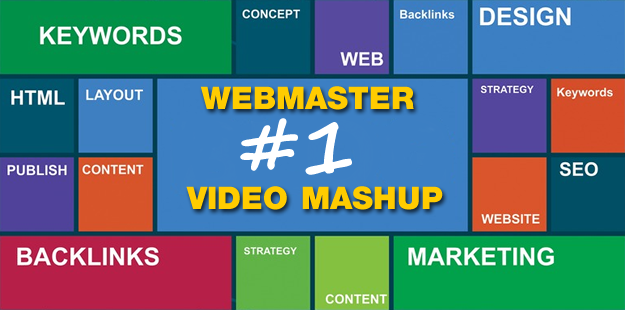 Almost once per month I'll be covering some of the most interesting videos related to Webmasters, below you'll find my first review.
Google about single-page websites
What does Google think of single-page websites?
I'm sure you all noticed those single page websites that are popping out more and more each day. Single page websites are very popular because they act as a landing page with strong marketing points while at the same time they can load very fast for both desktop pc's and mobile devices.
A webmaster asked Google's head of webspam team Matt Cutts what do "they" think about single page websites.
Matt's reply -as expected- is not that clear, even though he acknowledges the fact that single page websites are trending he doesn't really show any sympathy for them.
In fact I believe that Matt is not fond of single page websites, just watch his video reply and focus around 00:26-00:28 where he says: "they just keep on scrolling forever" in a way that shows how excited(NOT) is about them.
I believe that single page websites are definitely a trend and could be a small step for a bigger change in the future of web development, I'm using them with WordPress mostly as landing pages that can be later expanded into a simple website if I need to.
What is the best blogging platform for SEO: WordPress or Blogger?
Is WordPress or Blogger better for SEO?
In this video Matt was asked about the best choice for a blogger in terms of SEO. His reply didn't really answer the question but it showed how important is for any blogger to feel comfortable with the platform they choose to use.
Blogger being a cloud blogging platform is ideal for bloggers that are just starting out since they have pre-configured plugins ready to be used the moment they are enabled. On the other hand WordPress blogging platform is great for experienced bloggers that are looking to get more serious in what they do having more control to the content they create.
In my opinion WordPress blogging platform is the best option for most bloggers out there since it gives more control to users than Blogger does. For this same reason WP is the best choice for SEO since you can really customize how your content is structured and how your urls look like while Blogger platform gives limited control(it uses post title as the post url) over those specific features.
Improve your site by using Search Queries Report from Google Webmaster Tools
Using Search Queries to improve your site
Google Webmaster Tools is probably one the best places for any webmaster to learn about ways to make their site more efficiently in SEO and SEM for free.
Considering you already signed up with a Google account and verified your site you can start generating reports that will help you maximize your site SEO performance.
Search Queries Report is a great report to recognize what type of traffic your site attracts and how to eliminate bad traffic and maximize good traffic instead.
In this video you are going to learn how to use Search Queries Page and find ways to understand your site's audience, for example:
What are the goals of your website?
What groups are you targeting?
Where are they located?
What devices are they using?
What are their objectives?
Can their objectives align with your company's business goals?
and most importantly
Do their query terms match your content?
What you should be looking for is qualified traffic and ways to multiply it and engage with it. A good way to notice that kind of traffic is by sorting the Search Queries Report by clicks instead of the default sorting of impressions.
While impressions show both qualified and unqualified traffic for your website, clicks show the keywords that generated qualified traffic for your website giving you a heads up regarding of your future site content.