You should already know that Adsense ads perform better when blended inside your blogs and articles in a natural way. That is why many of us use Adsense custom styling options to change Adsense ads background color, border color title color etc.
While this is a good way to make your ads look good inside your posts many of us fail to place them in appealing positions such as left or right of our content like screenshot shows below.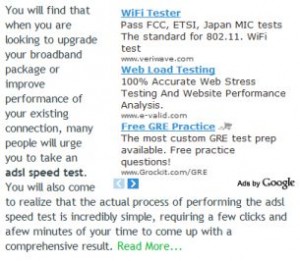 If you like to make that extra step and place Adsense ads inside your article aligned left or right then copy code below(displayed in red) and paste it inside your post or article.
 

ADD CODE HERE
This code aligns your adsense ads on the right, if you want to align them left just change:
float: right;
to
float:left;